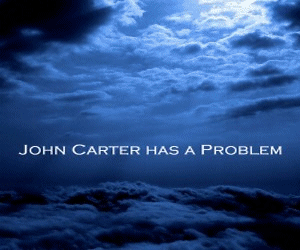 For 20 years, he served his country as a fighter pilot and Air Force Attaché. Today, having left that exciting--but stressful--life behind, he now captains the "big metal" for a commercial airline. Everything appears on track for a comfortable and trouble-free retirement. Without warning, however, John Carter's world is turned upside-down after he strikes up a casual conversation during a layover in the Caribbean island country of Grenada. His innocent banter sets into motion a series of events that threaten to inalterably change--or perhaps even end--his life.
Out of the blue, an old friend turns up to impart a bizarre and almost unbelievable story. His friend also carries an unexpected warning: John Carter is in danger--a powerful person from his past wants him dead. Within a matter of hours, Carter discovers that his former military friends and comrades are disappearing--victims of a sinister plot.
With the help of a beautiful and enigmatic woman from his past, Carter returns to Colombia in a frantic attempt to unravel the truth in a world ruled by violence, greed, illicit drugs and money laundering. Unbeknownst to Carter, there are shadowy players in Panama, Australia, Colombia, Switzerland, Grenada, and Washington, DC who are already caught up in this high-stakes and deadly poker game. Relying on his super-secret attaché training, Carter tries to stay alive as he begins a frantic hunt for allies… and answers.